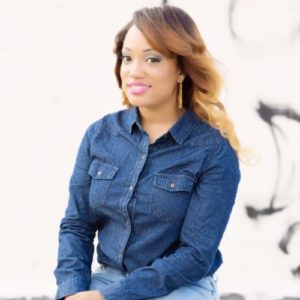 Winter D. McCray, Artistic Director of Winter Dance Company (WDC) in Baton Rouge, Louisiana, they provide quality and affordable dance instruction for students three years old to adult. Their goal is for each dancer to experience the elements of dance including creativity, performance quality, style, and musicality in a positive and fun-filled atmosphere. Their trained staff focuses on the overall improvement of the dancer through training, dance education, and performance opportunities.
Winter Dance Company instills positive self-esteem, motivation, discipline, and commitment. Students will have a positive influence within the community through participation and performance opportunities with non-profit and community-based programs and organizations. Whether a student is dancing for fun or recreation, or to enter dance on a professional level, Winter Dance Company is a great foundation and guide along the way.
Winter Dance Company is dedicated to bringing the fun and challenge of dancing to Baton Rouge and surrounding areas at an affordable cost. They offer private and group instruction in ballet, jazz, tap, hip hop, liturgical, mime, cheernastics, lyrical, and fitness. WDC also provide a place for dancers to utilize and showcase their skills through an annual dance recital, community programs events, productions, and performances. Additionally, WDC offers its students a variety of instructional choices. They believe that by offering them several options, they can best serve their individual needs and reach their ultimate dance potential, goals and objectives.
In Winter's opinion, WDC is more than just a dance studio – they are a family! Their staff and interns get to know all of their students personally. Not only is dance training their primary focus – but they also focus on being a positive role model to all of their dancers.
Winter's proudest moments coaching occur when they see the progress of their technique throughout the year and also when her students tryout and make their school and professional team auditions.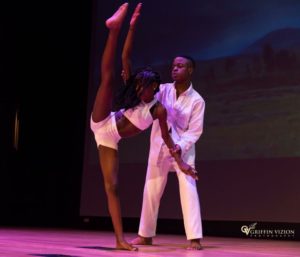 She believes that the biggest mistake she sees dancers make is hearing her students say "I can't!" They can't dance ballet and/or lyrical because it is too hard. She tells them to embrace and study all forms of dance so that they will be well-rounded dancers who are able to embrace all types of dance movement. Plain ole' fashioned encouragement and a strong push will fix almost anything when students believe in you.  They soon learn that the sky is the limit and they can do anything.  Goal Accomplished!
Winter's goal for the year involves training – train staff so that they are progressive and effective instructors. They cannot teach on the same level every year using the same techniques. She just wants their students to grow and expand and they want the same for their instructors. Every year, she witnesses their growth during the year and during the annual recitals. She gets as excited as everyone else when they perform. Also, she envisions more performance opportunities for their students and she would also like to offer more workshops this year.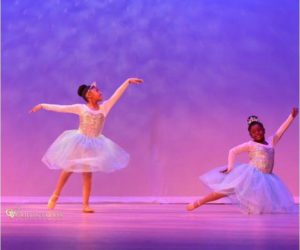 Kelsey started Winter Dance Company because of her passion for dance and the special love that she has for youth and the need for a positive and inexpensive place for youth and adults to study dance in a positive atmosphere.
WDC has three Performance and Competition Teams:  Legends in the Making (LITM), Flygirls, and Expressions of Praise
They want as many as possible to have the opportunity to dance so they offer full dance scholarships to youth that cannot afford to pay for dance training. Additionally, they offer free community events (i.e., Dancing in the Library, Workshops and Free Dance Classes at the studio).  They financially support local non-profit organizations.
WDC Mottos: "Where Dance Meets the Stage!" and "NO DANCER LEFT BEHIND"
If you would like more information about Winter Dance Company, visit their website at www.winterdanceco.com, email them at info@winterdanceco.com or call them at 225-650-5841.
Anyone who has danced at Winter Dance Company is invited to comment on our blog.
NO DANCER LEFT BEHIND